features
Membership Tiers
We recommend at least 2 membership tiers.
Creators on Passes can have multiple membership tiers that come with different prices and different perks.
Pro tip: Have at least 2 membership tiers. Make the first one have 5-10 free messages & the second one have unlimited messaging!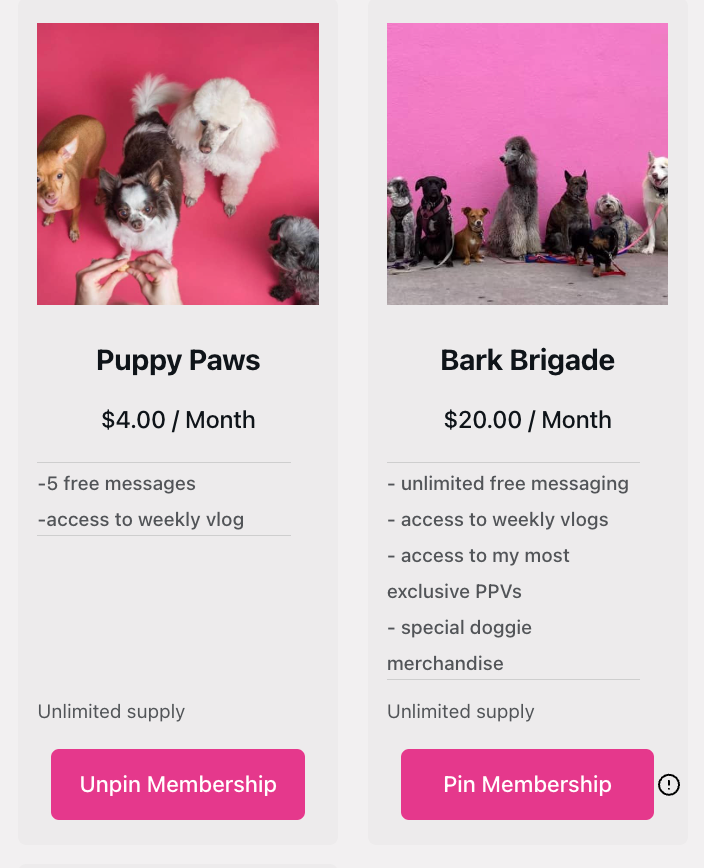 Making a membership
Go to Creator Tools 👉 Manage Memberships 👉 "+ Create Membership"
You can choose from a template or make your own from scratch by clicking "Select" on the "No template" option.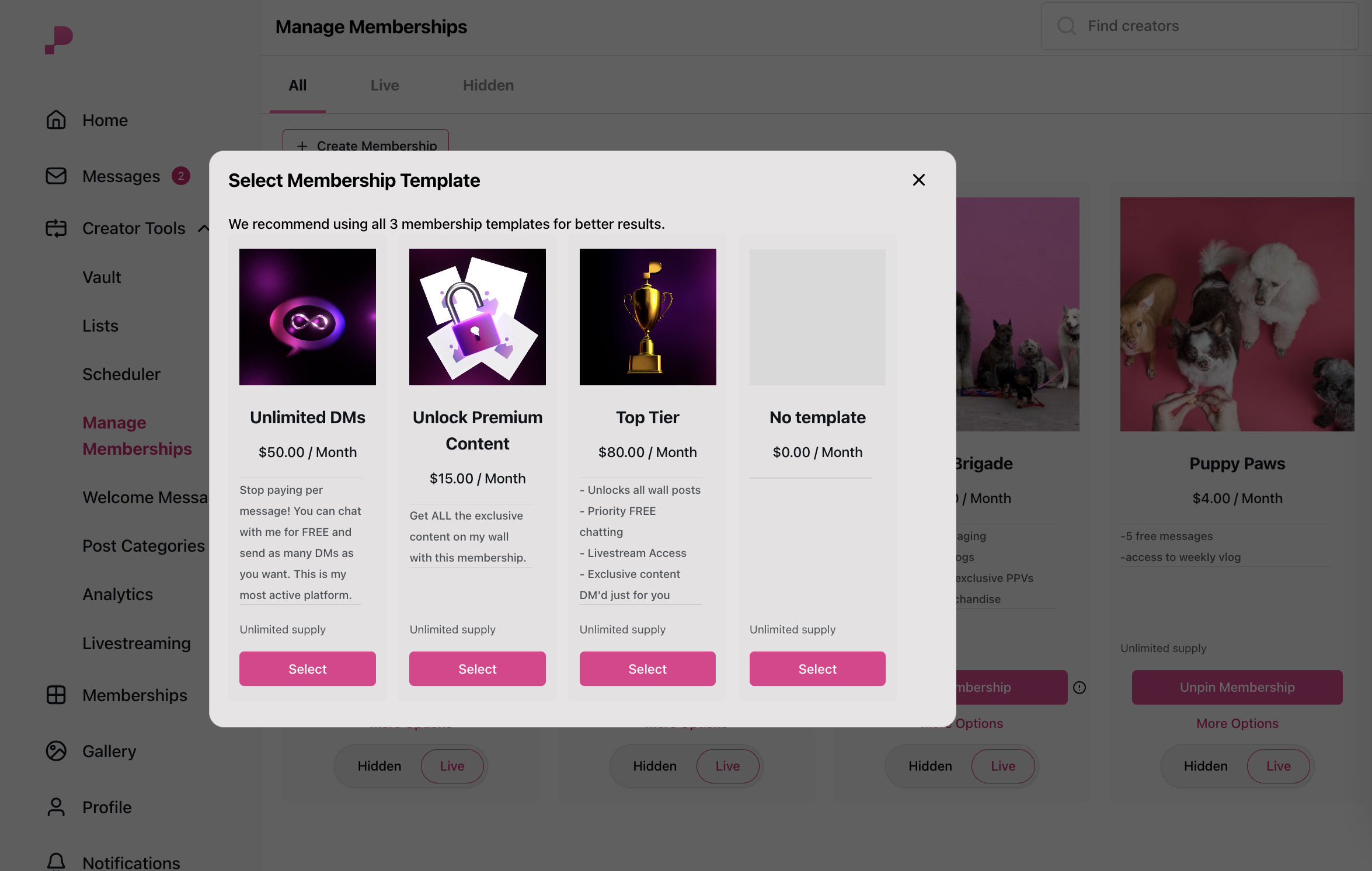 Change the Title, Media art (photo, GIF, or video), and Information.
Under Information, choose whether this membership will renew monthly ("subscription") or be a one-time purchase fee ("lifetime").
For "# of Messages," choose if you want this membership to include a certain number of free messages each month. The free messages will reset for the subscriber every month.
For "# of Memberships," choose if you want to limit the total number of subscribers than ever buy the membership. Usually, its best to choose "unlimited" for this so that all of your fans can subscribe if they want.
For "Description," you can write whatever perks that membership unlocks. Be careful not to overpromise in the description, as this can cause fans to chargeback if they feel they didn't get what they were promised.
Click Save.
Memberships that are toggled to "Live" are visible on your profile. "Hidden" memberships won't be shown on your profile.
Pinning memberships
Remember to pin your memberships so they show up on the side bar of your profile page. This is important so that fans immediately see what subscriptions are available!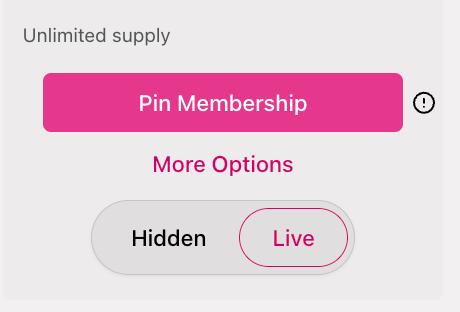 More Options
You can click "More Options" on any membership to edit the membership's details, add membership-specific welcome messages, see who subscribes to that membership, gift a free trial of that membership to a fan, or see/update all of the posts that are part of this membership.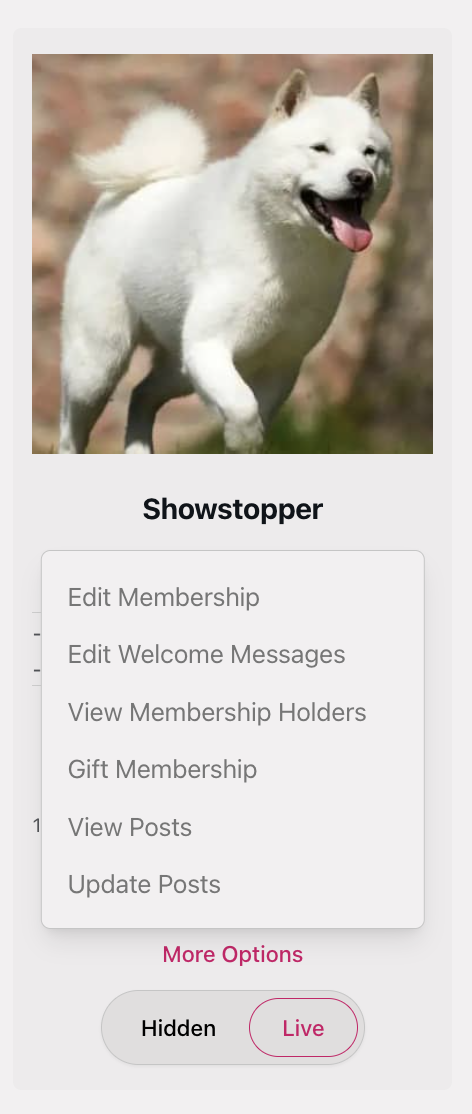 We launch new features at Passes every week. If this article seems out of date, please email help@passes.com and we'll update it :)