We are proud to be one of the only subscription platforms that allows Creators to be paid out via PayPal.
PayPal payouts are free, instant, and irreversible.
Go to Settings 👉 Payout 👉 Payout Methods
Click the PayPal button to set it as your Default Payout Method.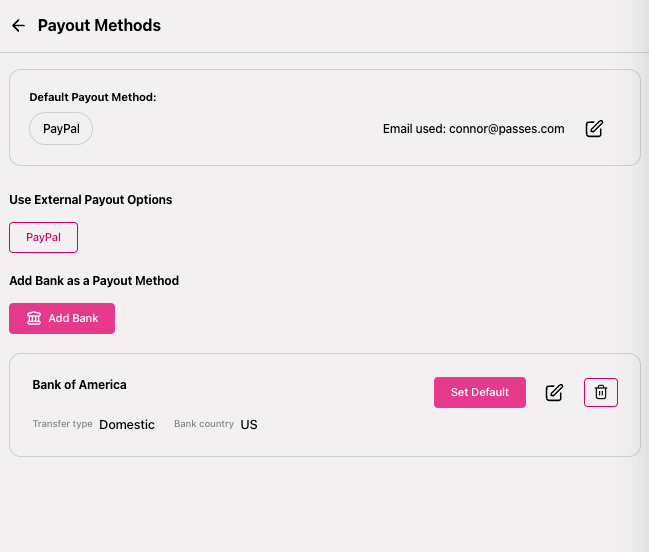 Click the Edit icon next to "Email used." Make sure this email matches your PayPal account. It doesn't need to match the email you used to make your Passes account.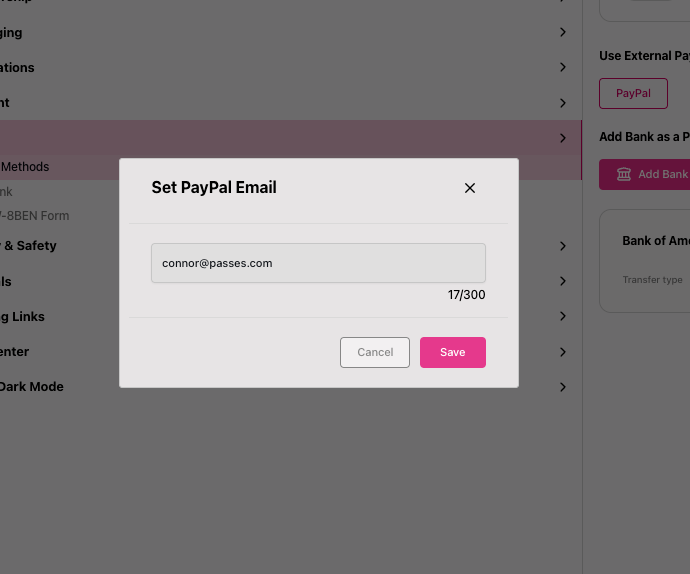 Click "Save"
Go to Earnings to request a payout. PayPal is now set as your Payout Destination.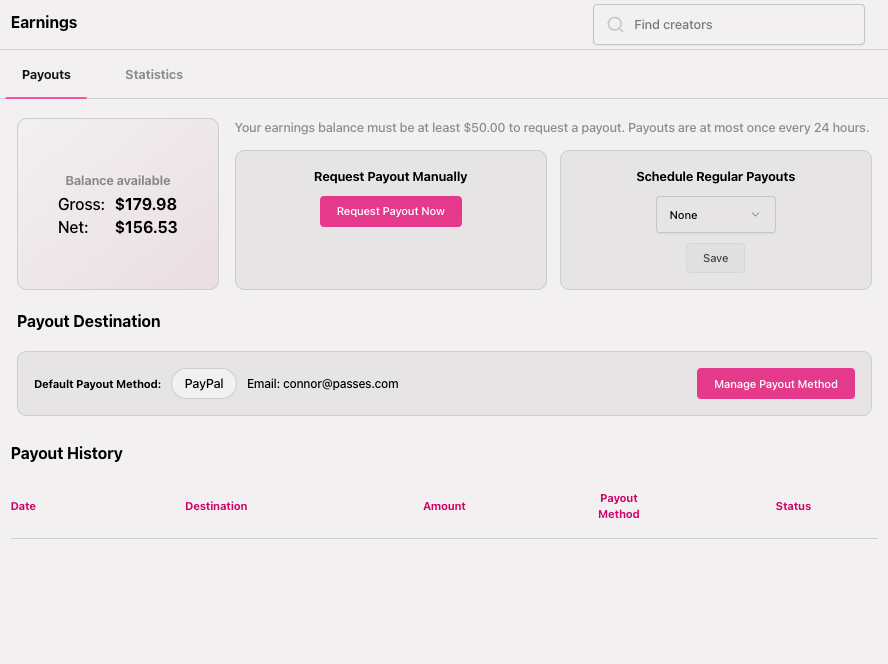 Because PayPal payouts are instant and irreversible, it's important to double-check that you connected the right email for your PayPal account. If you request a PayPal payout to the wrong account, we cannot help you retrieve that money.  
We launch new features at Passes every week. If this article seems out of date, please email help@passes.com and we'll update it :)