You can't always be at your computer or your phone to respond to messages. But it's important to greet new subscribers & followers on your Passes account right when they find your account!
The easiest way to boost your earnings and build your community is to add at least two Welcome Messages to your page! These messages are automatically sent to new followers the moment they first follow or subscribe to you.
Pro tip: add two Welcome Messages: one with locked content & a second one with delay and an open-ended question
Head to Creator Tools 👉 Welcome Messages.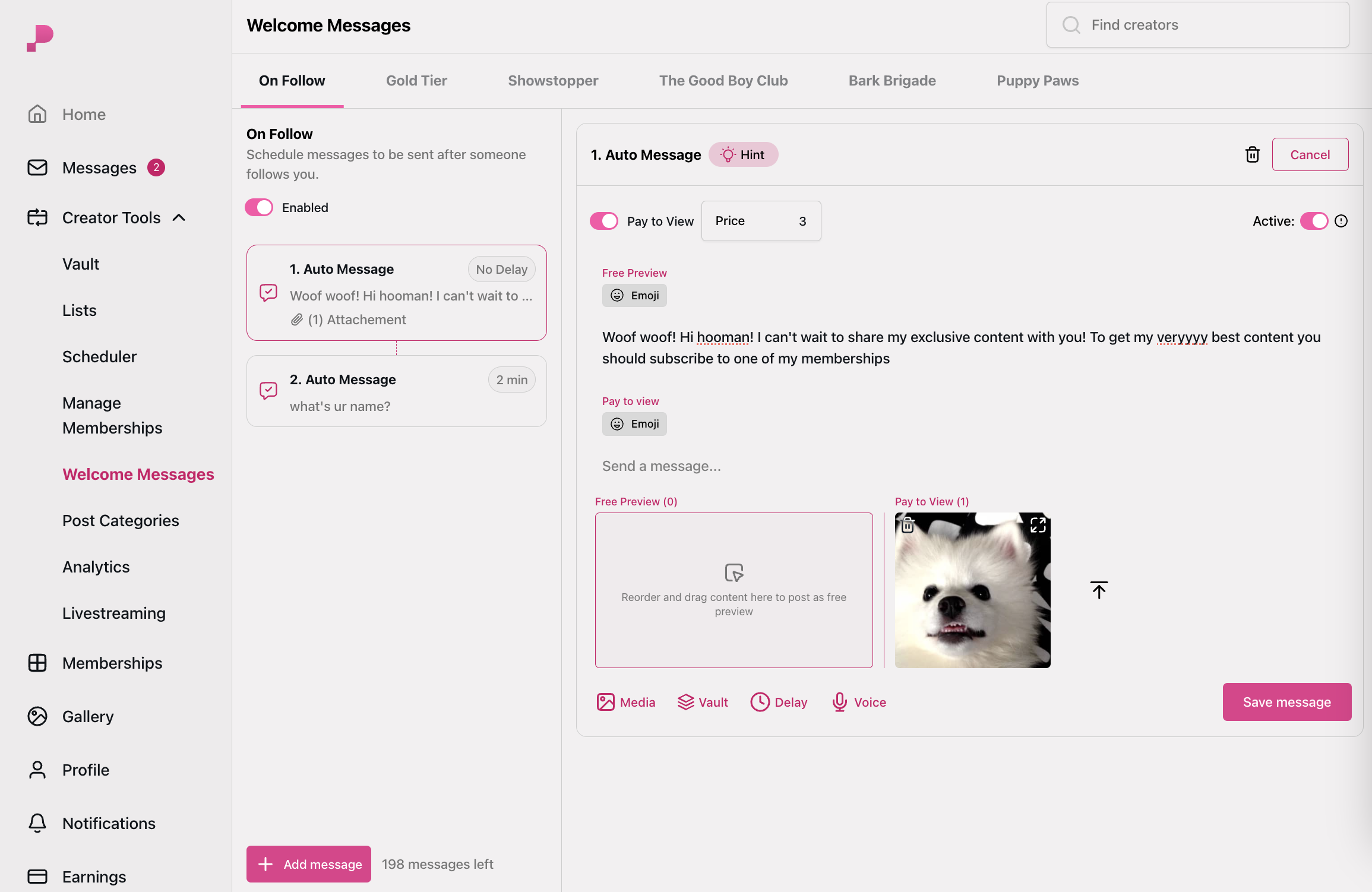 You can create up to 200 pre-written messages to send out in order after someone subscribes! They can include text and media, including locked content.
Our top-earning creators like to include a piece of locked media in their first Welcome Message so their new fans have something to unlock right away.
You can also add 'delay' to each message, so that it will be sent after a certain number of minutes, hours, or days. This is perfect if you have certain questions you like to ask all of your new fans to get to know them better, like "What's your name?" or "What type of content do you like best?"
By asking those questions in a second Welcome Message, you can jump into conversation faster the next time you log into Passes.
Simply click "Add Message" 👉 Delay 👉 1 Minute. Then click Save Message!