payouts
How do I get paid?
Instant payouts to your bank.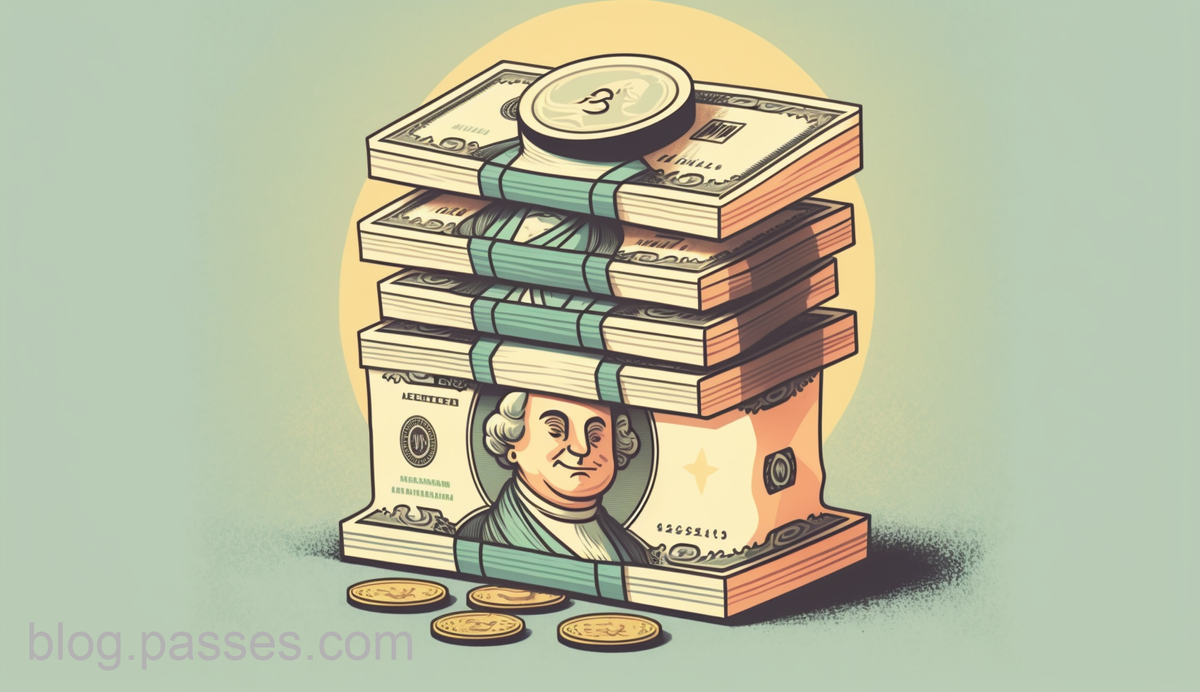 Congrats on making money! It's time to connect your bank account to Passes so we can pay you.
Where are my earnings?
To see how much money you've made, go to your Earnings page on the left-hand side bar. This page has two tabs: Payouts and Statistics.
On the Payouts tab, you can see your Available Balance, which is the money you've earned since your last payout. If this is your first payout, you'll need to add a bank (see below).
💡
Gross = the bigger number before any fees are taken out
Net = the smaller number that you get to take home
On the Statistics tab, you can track your earnings over different time periods.
How to add a bank?
We'll send your earnings directly to your bank account.
Go to Settings 👉 Payout 👉 Add Bank.
Add your bank details.
Click "Save" at the bottom of the page.
We support payouts to the United States and a number of other countries, including the United Kingdom, Mexico, Canada, Australia, and much of Europe. To check if your country is supported for direct bank payouts, select your country from the dropdown menu on "Add Bank." If you get a message saying your country is not supported for automatic payouts, mail us at help@passes.com with your banking info so we can manually process your payout.
How to use PayPal?
We support payouts to a PayPal wallet. Add the email associated with your PayPal wallet in Settings. Please note that the email for your Passes account and the email for your PayPal wallet may be different. Payouts via PayPal are free, instant, and irreversible.
How to cash out?
💡
Your payout must be at least $50 to be processed.
Go to Earnings.
If you want a 1-time manual payout, choose the type/speed. Click "Request Payout Now."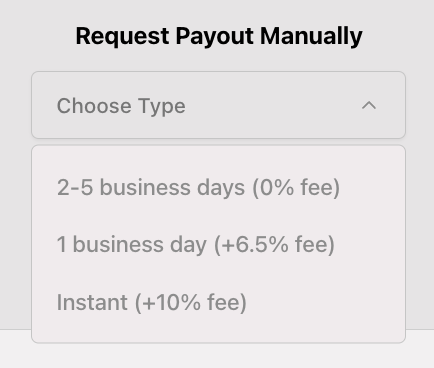 3. If you want to set up automatic payouts, choose the frequency. Click "Save."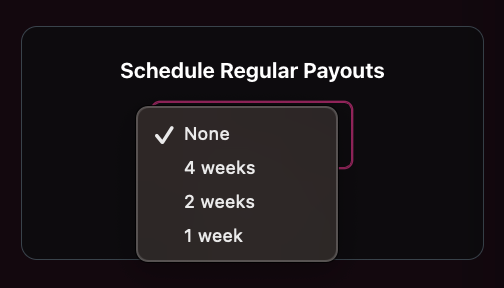 Your payout will be an ACH transfer.
Automatic payouts can occur every 4, 2, or 1 weeks. They are free and will land 3-5 business days after the date on which they are scheduled. Business days are Monday - Friday and don't include holidays.
For example, if I have an automatic payout scheduled for Monday, May 1st, my payout will be sent on May 1st and land 3-5 business days later (by Monday, May 8th).
How fast are payouts?
💡
You can payout once every 24 hours. If you have automatic payouts turned on, this counts as one payout.
We are the only paywall platform that supports INSTANT ACH transfers (where the money will land in your bank account in minutes, like Zelle). We also support next-day and normal (3-5 business days) payouts. There are fees associated with faster payouts.
| | Speed | Price |
| --- | --- | --- |
| Normal | 3-5 business days | Free |
| Next-day | 1 business day | 6.5% of the payout |
| Instant | Same day | 10% of the payout |
Where can I see my Payout History?
On your Earnings page, you'll be able to see each past payout, including it's:
Date
Destination Bank
Amount ($)
Payout Method
Status
💡
Track your money based on the payout status:

Pending = Your money is on the way.
Failed = Your transfer failed. Try to payout again or email help@passes.com.
Complete = Your money should be in your bank account.
If a fan initiates a chargeback or dispute and is successful, the disputed amount is automatically deducted from your earnings.
We launch new features at Passes every week. If this article seems out of date– don't worry! Just email help@passes.com and we'll update it :)